Robert Rollock (1555-1599)
Jump to navigation
Jump to search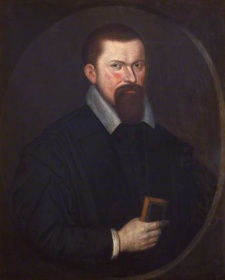 Robert Rollock (1555–1599) was the first Regent (1583) and first Principal (1586) of the University of Edinburgh.
Beginnings
Rollock was the son of David Rollock (d. 1579), laird of Powis near Stirling. Educated in Stirling under Thomas Buchanan (nephew of George Buchanan), he entered St Andrews University in 1574. After graduating in 1577, he stayed on at St Andrews to pursue further studies in theology, Hebrew, and Biblical philology, and in 1580 was appointed Regent in Philosophy there. He rapidly acquired a national reputation due both to the quality of his teaching and the piety which he instilled in his pupils.
Edinburgh University's First Regent
In September 1583, the Town Council of Edinburgh were seeking a regent for their University, which was due to open in October of that year. They approached Rollock on the advice of the Rev. James Lawson (1538–1584), First Minister of Edinburgh, and chief promoter of the scheme to establish a university in Edinburgh. Rollock was interviewed by the Town Council and appointed Regent, initially for a one-year period, on 14 September 1583.
When the university opened on 14 October of that year, Rollock assumed sole responsibility for the First Year or 'Bajan' class. Under the regenting system then common in Scottish universities, Rollock remained as tutor to the 1583 intake throughout the four years of their Master of Ats degree, teaching all subjects himself. The curriculum was drawn up by Rollock in consultation with the Town Council, and was deeply influenced by the humanistic reforms introduced by Andrew Melville at the universities of Glasgow and St Andrews. A pioneering class in human anatomy, however, was Rollock's own innovation.
Principal and Professor of Theology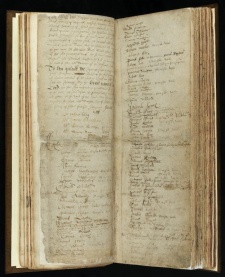 When his class graduated in 1587, Rollock did not resume the regenting cycle with a new Bajan class. He had been appointed the University's first Principal in 1586, and was now relieved of everyday tutoring duties. In November 1587, he was appointed Professor of Theology with the consent of the Presbytery of Edinburgh. In this capacity, he offered instruction in Divinity to those graduates who wished to stay on to prepare for the Ministry. The posts of Principal and Professor of Theology would remain combined until the resignation of Henry Charteris (c1565–1628) in 1620.
Rollock saw himself not only as an educator but as a spiritual guide to his students, keeping a close eye on their personal religion. As Principal, he conducted 'family worship' with the students every evening, instructed them in the knowledge of God and their religious duties, every Wednesday, and on Sunday accompanied all the students to St Giles' Cathedral for the morning and afternoon sermons.
Later Years
Rollock served as moderator of the General Assembly of the Church of Scotland in 1597 (in recognition of his role as a peacemaker in the dispute which broke out between King and Kirk in 1596). Rollock had long preached informally in the 'New Church' at St Giles, and in 1598 was appointed Minister of Greyfriars' Kirk in Edinburgh. Always in delicate health, and perhaps overworked, Rollock died on 8 or 9 February 1599. On his death-bed, he desired that the University should remain first and foremost a place of spiritual advancement, and expressed the wish that no Professors of Law and Medicine be introduced. He also requested that his former pupil Henry Charteris be appointed his successor.
Writings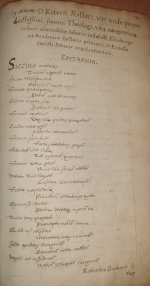 As a teacher, Rollock encouraged student to apply the Ramist techniques of logical analysis to reach an exact understanding of Scripture. He employed the same approach in his many published theological works, which include Analysis dialectica … in Pauli apostoli epistolam ad Romanos (1594), In epistolam S. Pauli ad Romanos … commentarius analytica methodo conscriptus (1596), In epistolam Pauli apostoli ad Philemonen analysis logica (1598); Analysis logica in epistolam Pauli apostoli ad Galatas (1602), and Analysis logica in epistolam ad Hebraeos (1605). Rollock achieved a significant international profile as a Biblical commentator, with over forty printings of works in Edinburgh, Geneva, Heidelberg, and Herborn between 1590 and 1634. Rollock may also have been the first Scottish (and British) exponent of covenant theology in his Questiones et responsiones aliquot de Foedere Dei (1596) and Tractatus de vocatione efficaci (1597).
Rollock Papers in Edinburgh University Library
Edinburgh University Library holds a manuscript (in an unknown hand) of Rollock's Commentarius in primam beati Apostoli Petri Epistolam (Dc.4.68). The Commentarius is followed by a transcription of Latin epitaphs and elegies on Rollock by friends and colleagues, including two future Principals of Edinburgh University, Henry Charteris and John Adamson (1576–1651?). In the University's Laing Collection, there is also a signature to discharge by Rollock, 30 January 1578 (La.II.146) and his demision of the parsonage of Forteviot (La.II.227).
Sources
Sir Alexander Grant, The Story of the University of Edinburgh during its First Three Hundred Years, 2 vols (London: Longmans, Green, and Co., 1884)
James Kirk, 'Rollock, Robert (1555–1599)', Oxford Dictionary of National Biography (Oxford: Oxford University Press, 2004 [[1], accessed 8 May 2014]