Election of Sir Alexander Fleming as Rector, 1951
Jump to navigation
Jump to search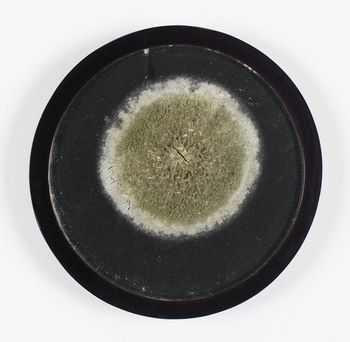 In 1951, Sir Alexander Fleming (1881-1955) became the first scientist to be elected Rector of Edinburgh University.
The election of actor and director Alastair Sim (1900-1976) as Rector in 1948 inaugurated a new era. Encouraged by Sim's success, students increasingly nominated national or international celebrities and figures from the worlds of broadcast media and the performing arts. No fewer than eight candidates stood for the following election in 1951, offering by far the largest and widest ranging field to date:
Fleming, who enjoyed the near unanimous support of medical students, won a resounding victory. He polled 1096 votes, comfortably beating his nearest rival the Agan Khan (660 votes). Perhaps the very diversity of the field ensured that campaigners stressed the publicity and prestige that candidates might bring to the university rather than what they might contribute as working Rectors. Although neither Evelyn Waugh nor Sydney Goodsir Smith polled a significant number of votes in the final count, rivalry between their supporters dominated the campaign. This unfortunately assumed a sectarian character (endorsed by neither candidate), as Waugh's backers were predominantly Catholic and Smith's Protestant. Smith's father, Sir Sydney Alfred Smith (1883-1969), Regius Professor of Forensic Medicine from 1928 to 1953, would win the next Rectorial Election in 1954.
Related Pages
Other University Events in 1951
Sources
Donald Wintersgill, The Rectors of the University of Edinburgh 1859-2000 (Edinburgh: Dunedin Academic Press, 2005)