Albert Stanley McKern (1885-1945)
From Our History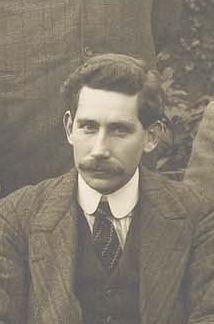 Born in 1885 in Australia, McKern died in 1945 at Belalau (Japanese Prisoner of War Camp), Sumatra. As well as being an alumnus of the University, he also bequeathed it one of its largest bequests. He studied at the University of Sydney and then went to the USA to study at Yale. He then switched to study Medicine, matriculating at the University of Edinburgh in 1914 and graduating 1917.
After graduation, Dr. McKern practiced medicine in what was then known as Malaya. Japanese forces invaded during WW2 and Penang was bombed. Expatriates fled to Singapore. In 1942, Dr McKern boarded the P & O S.S. Mata Hari, but the ship was captured in Indonesia and he was a taken as a prisoner of war. Three years later, just two months before the end of the war, Dr McKern died of amoebic dysentery in the Belalau internment camp in Sumatra.
Dr McKern's legacy is one of the most unusual received by the University. In his will, of 1944, he stipulated that 10 years after the death of his last immediate family member, the proceeds of his estate should be divided between his three alma maters. The legacy has established the Dr Albert S McKern Fellowship, and is currently paying for PhD students and postdoctoral fellows to carry out research into pregnancy, as well as other projects across the University.